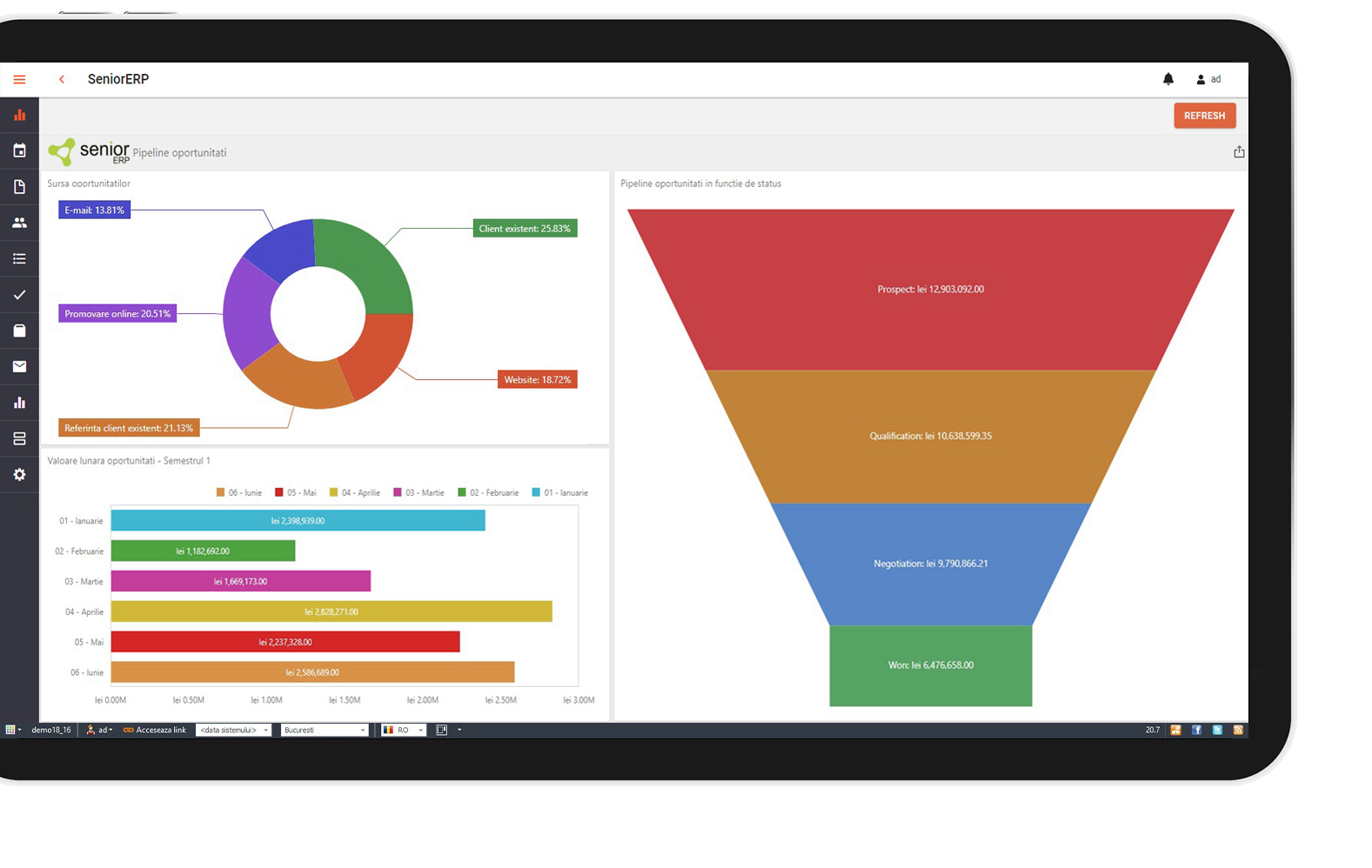 Next level in sales, with the

right tools
SeniorERP allows you to monitor the sales process

efficiently

, thanks to the multiple options of configuring and tracking

sales channels

. In a single system you manage direct sales, online sales, retail, IKA and more.
An ERP for Marketing & Sales is an

intuitive tool

for customer relationship management. It makes work easier for sales teams and it gives them easy access to updated information.
What are the

benefits?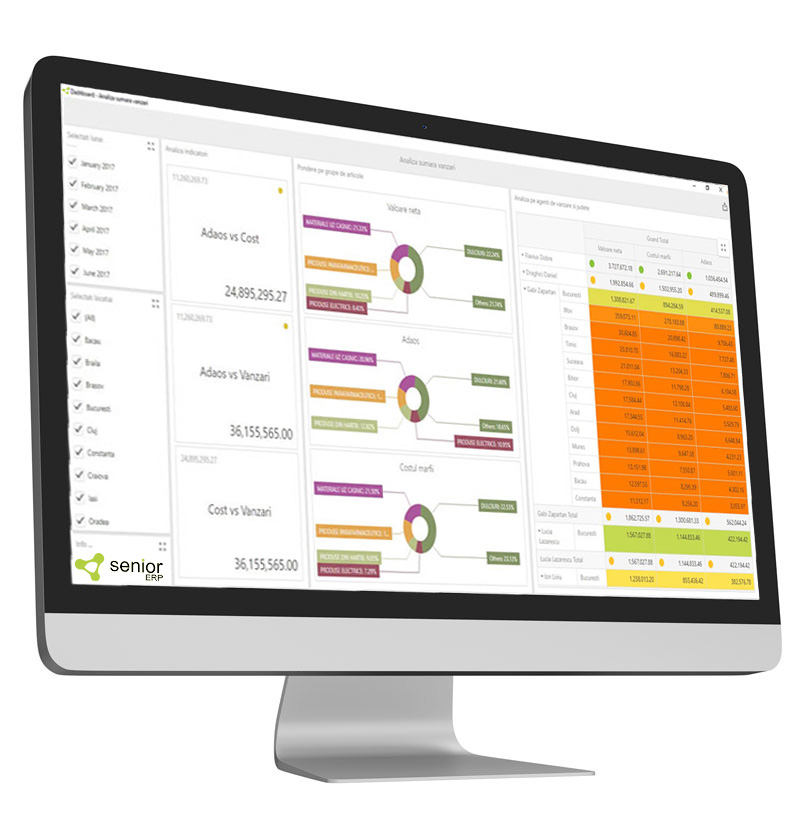 THE COMPANIES THAT OPTED FOR SENIORERP GAINED:
decrease in order processing time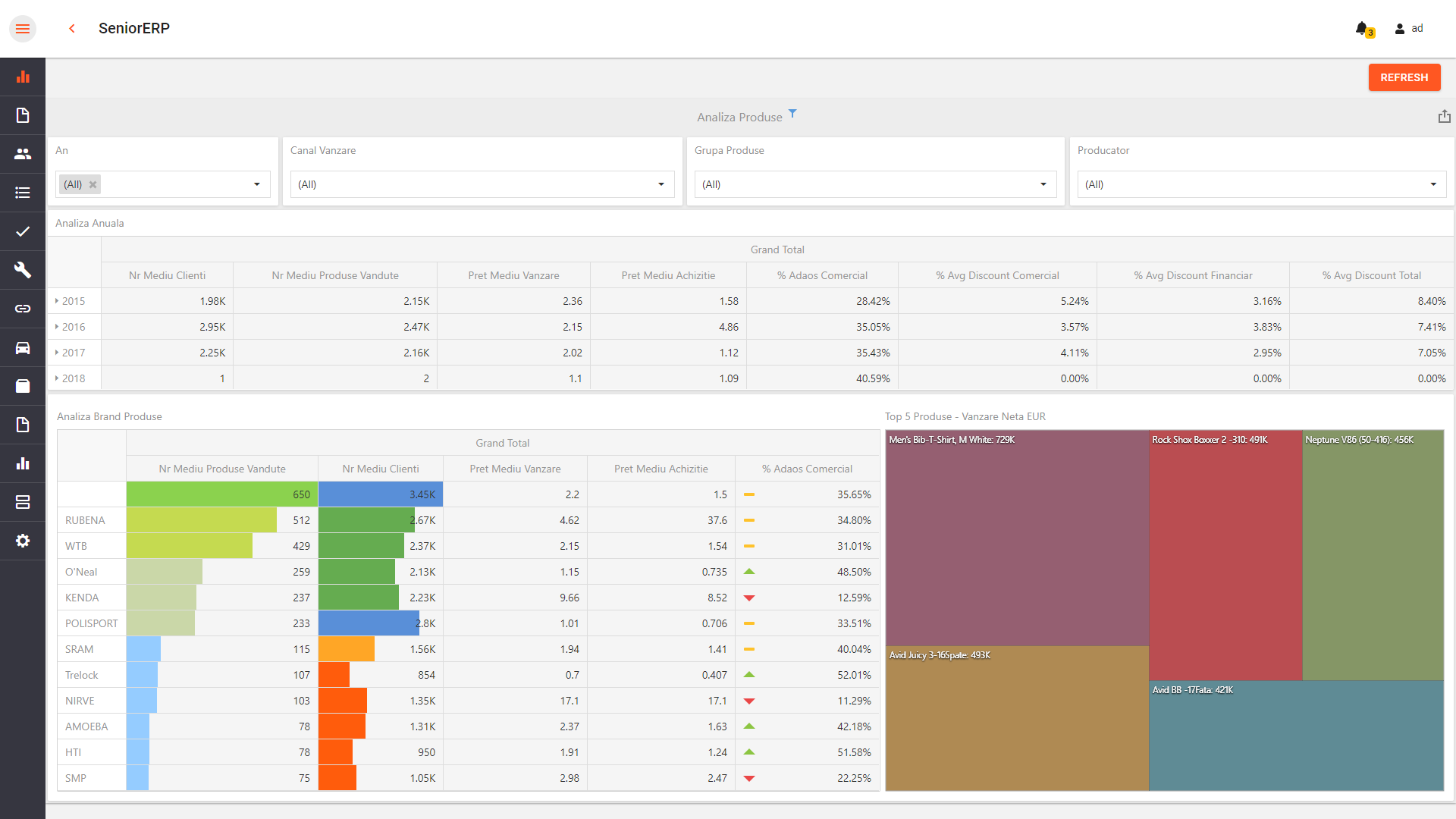 Supporting you, from the

first

contact with your customers
Easily add data about potential customers and sales opportunities using the CRM mobile app, accessible from the web or from the mobile phone.
Quickly convert opportunities into sales orders and forward them to the head office for a timely processing.
Permanently adjust the supply to the market demand, collecting information in the field with marketing forms.
Support

for field sales teams
Give your field employees quick access to the system, with the integrated SFA application, available on the web or on the mobile phone.
Increase the productivity of sales people by efficiently planning customer visits and activities.
Increase the efficiency of operators by providing real-time information about stocks, prices and customer history.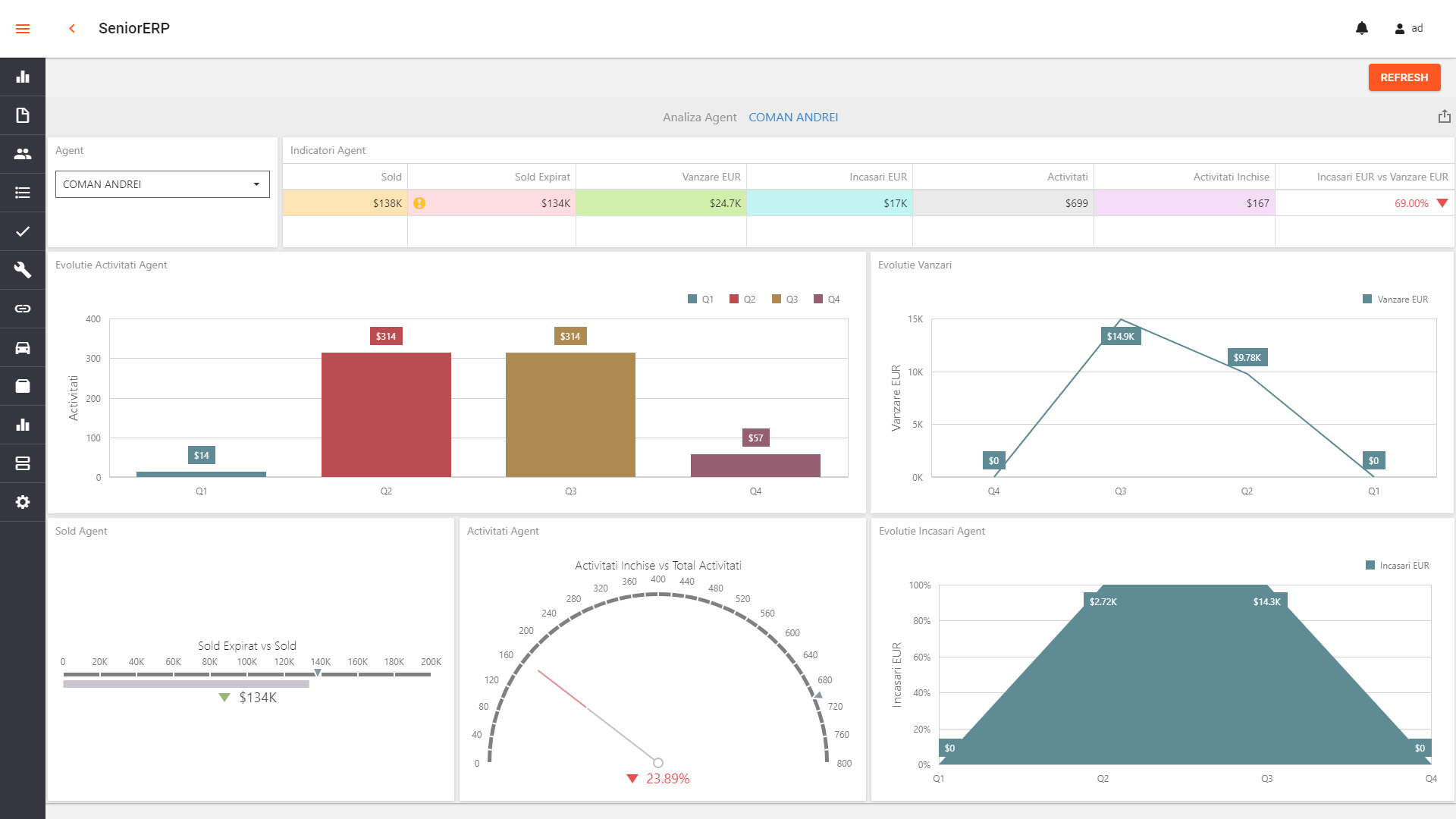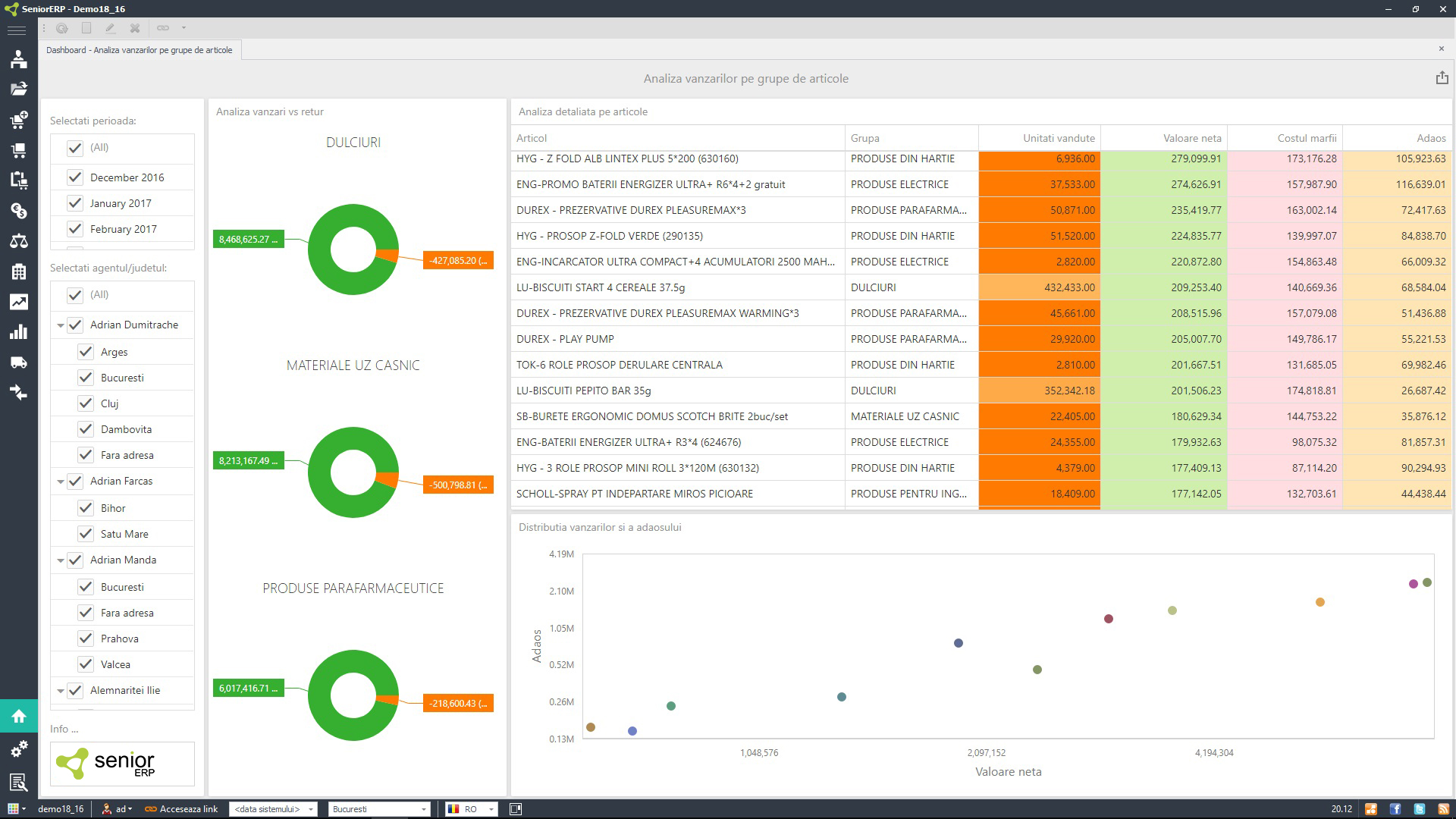 Automation

of the entire sales process
Regardless of the sales channel (direct, online store, telesales, van sales, retail) all orders from the customers arrive in SeniorERP.
Approve the quantities in the sales orders and then send them to the warehouse, so that the goods would be ready for delivery.
Generate subsequent documents at the touch of a button, and all information about quantities, prices or business policies will be automatically retrieved.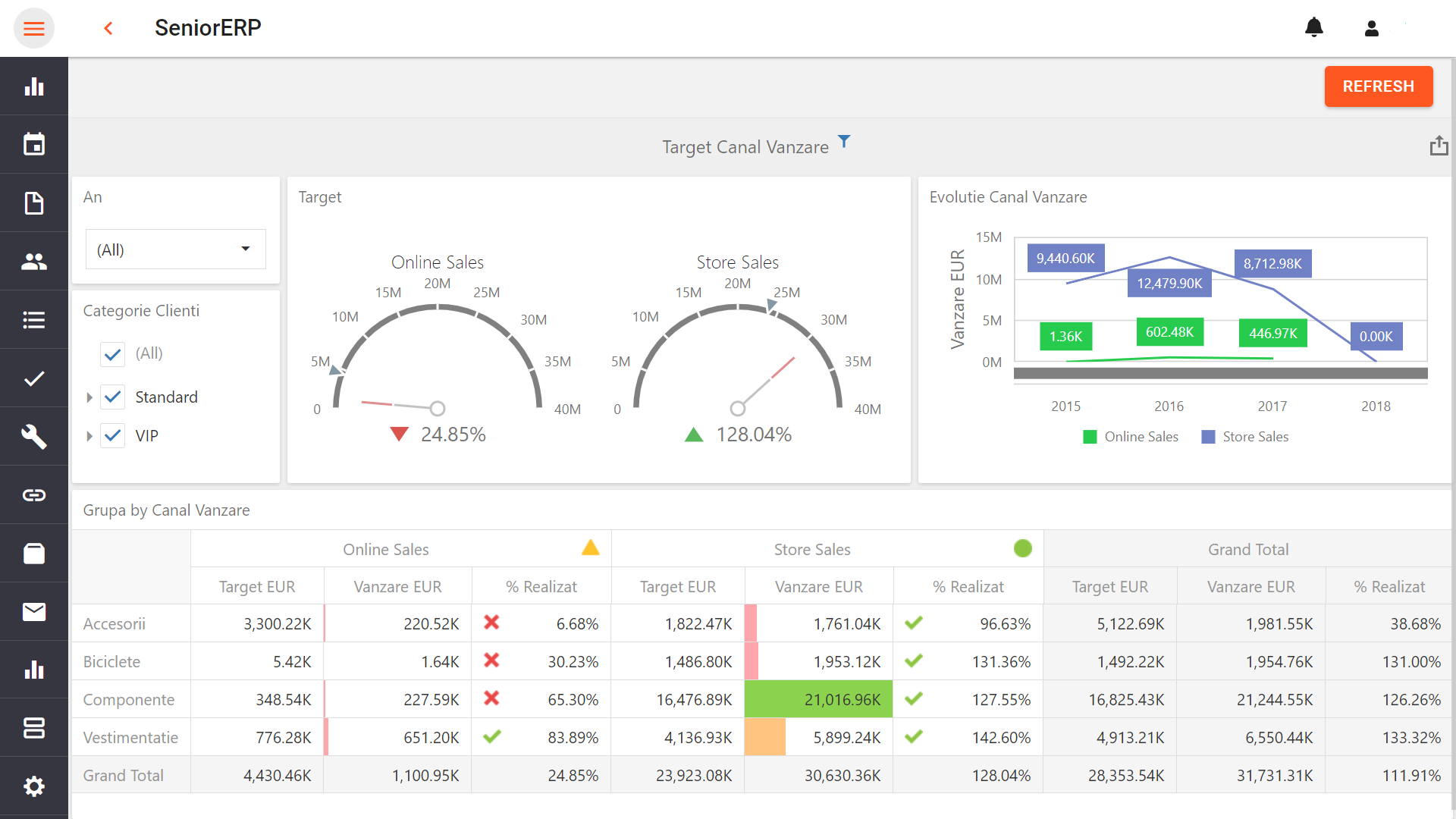 Motivated sales

agents
Easily track sales volumes and encashments for each sales agent.
Set sales targets based on past sales volumes, correlated with company goals.
Each agent can track progress for his own target, to help him make sure that he reaches it.