Performance

analysis software for modern companies
Senior Performance Management collects and consolidates company data, into a unique database, which represents a foundation for the entire process of business performance management.
By analyzing disparate data for analysis and forecasting, the system helps you efficiently manage the company's financial and operational performance, offering data validation and auditing, together with integrated workflows and increased security.
Correctly evaluate the company's financial position
By analyzing the balance sheet and budget, companies can gain a better understanding of the company's financial health and make informed decisions about the allocation of funds. This type of reporting helps you evaluate the company's financial position at a certain date (month) and with budget loading and analysis of Current Month Actual vs. Budget, respectively Year To Date Actual vs. Budget.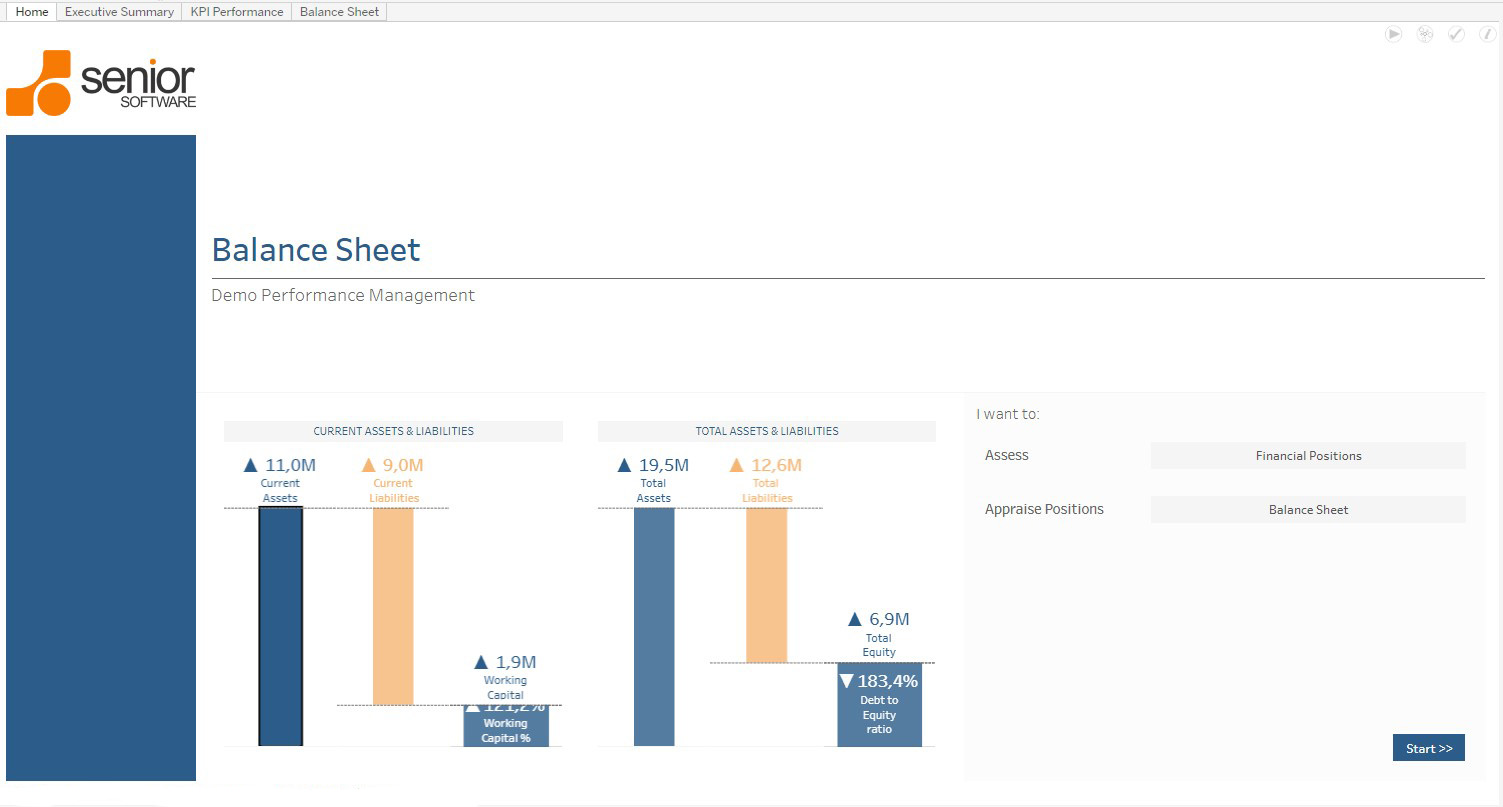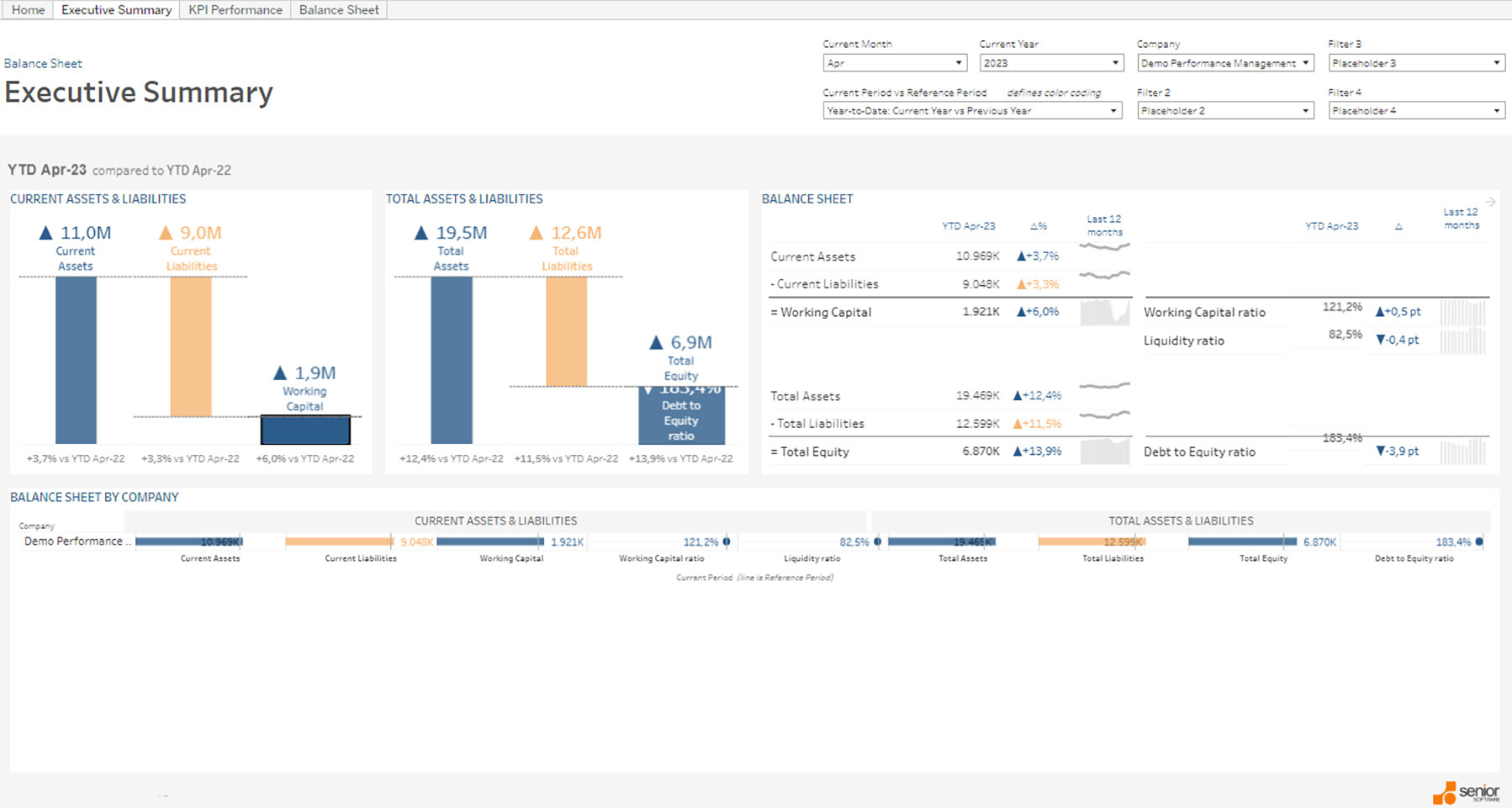 Make correct financial decisions, based on real-time data
The monthly comparison of actual costs with the budgeted ones and with those of the previous year, can help companies to measure and improve their performance, as well as to make informed decisions, based on correct data. This analysis allows you to examine the differences between actual and planned or budgeted expenses, as well as the reasons behind these differences. Thus, by highlighting the deviations between the actual costs and the budgeted costs, you will be able to follow positive and negative trends for each work unit.