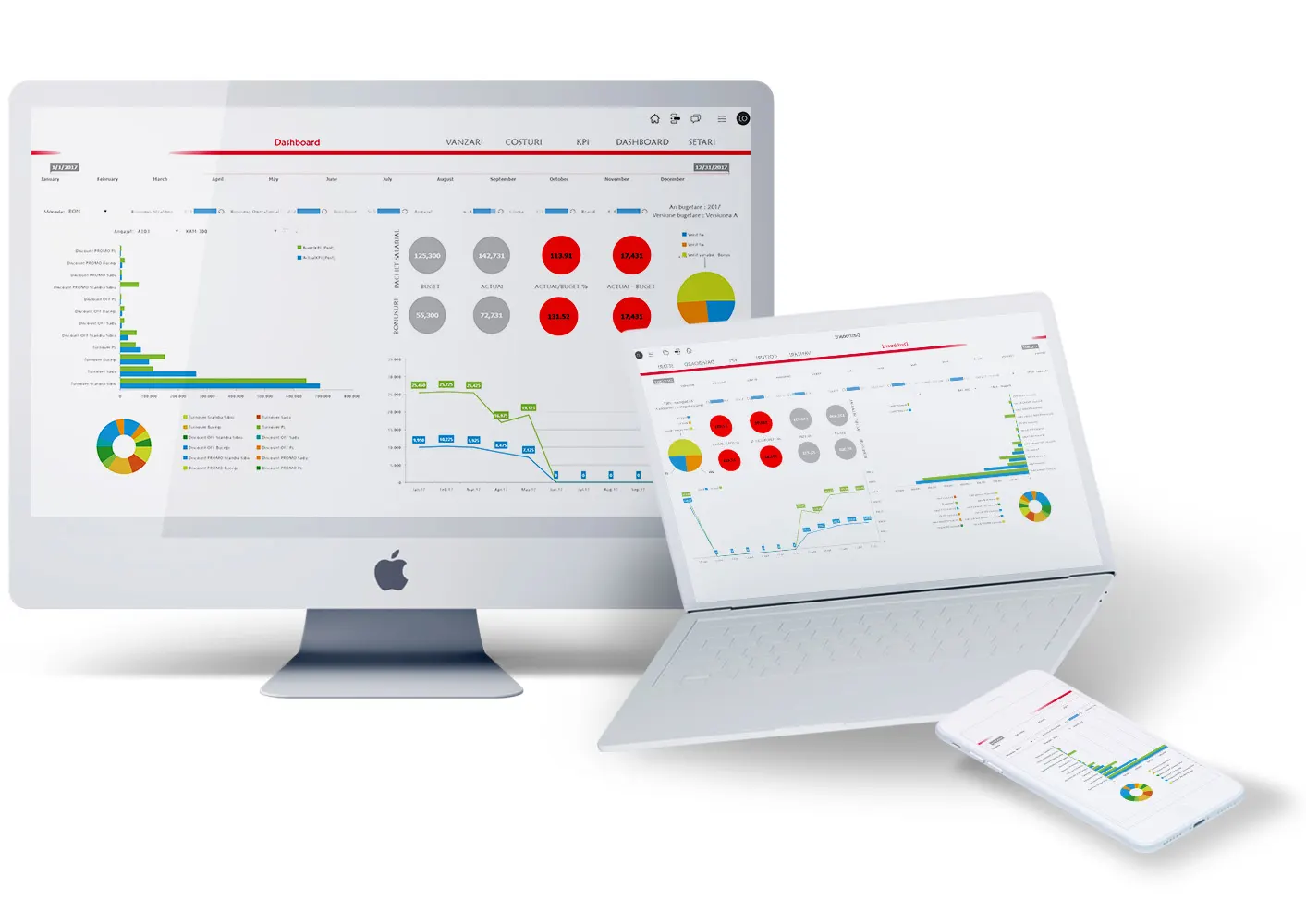 All

in one solution
CPM is the only solution on the market that successfully combines performance management capabilities with Business Intelligence.
Thus, you gain total control over the budgeting and financial planning processes and manage to achieve your company's growth goals with the latest available technologies.
Download factsheet!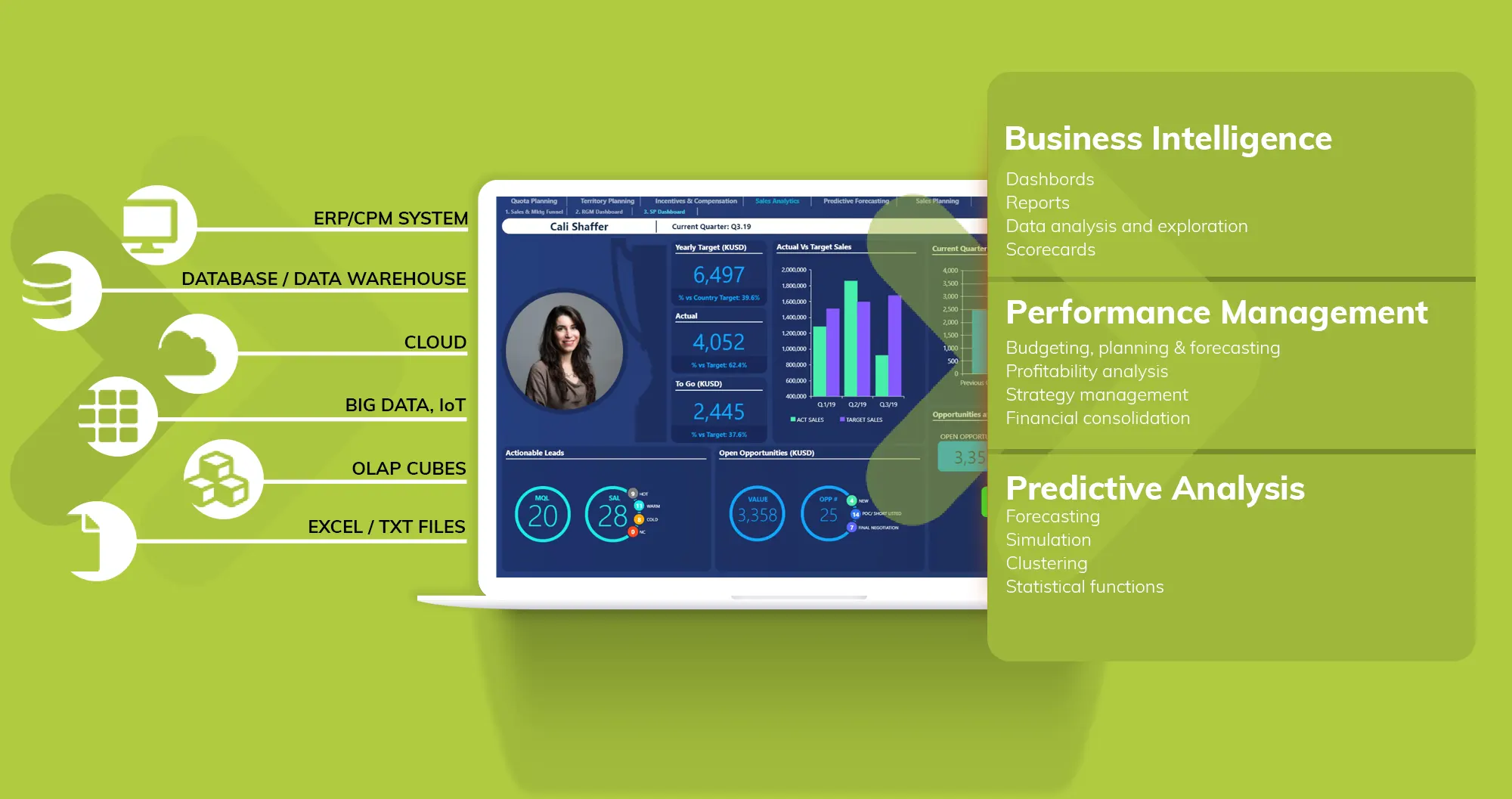 What does the

CPM

solution offer you?
Discover the success stories of the companies that chose the CPM solution:
Why

choose

the CPM system?
The CPM solution easily integrates data from different sources and provides you with a self-service analysis environment that allows you to:
What are the

benefits

of the system?
Companies that implemented the CPM solution got rid of Excel files and obtained, among others:
"The first thing we noticed after implementing the CPM solution was the intuitive web interface, but also a greater coherence in data, formal validations and consolidation of information. At the same time, the budgeting process has been considerably simplified."
Daniela Petra, CFO Regina Maria
CPM System
Unique Abilities
The CPM solution successfully covers the needs of companies in any industry
.
Food and Beverages
Quickly create analysis that help you save time and money and make better business decisions.
.
.
Pharma
Make better research and commercial decisions to achieve clinical, operational and financial excellence.
.
.
.
.
Production
It synchronizes demand with supply, increases profitability and aligns financial objectives with factory operations.
.
.
Auto
Improves the decision-making processes of automotive manufacturers, suppliers and dealers.
.
Health
Increases clinical productivity, improves supply chain efficiency and optimizes the revenue cycle.
.
.
.
Retail
Make more informed decisions, reduce waste and improve the efficiency of operational activities.
.
.
.
Construction
Increases transparency, visibility and efficiency at each stage of the construction processes.
.

Energy & Utilities
Efficiently controls costs and predicts demand to maintain profitability and sustainability of services.
.
.