Supported by Senior Software, the distributor

Biodeck

handles hundreds of orders daily and plans to enter the international market
Read the article for details about the benefits brought to Biodeck by the ERP, BI, WMS, B2B and B2C solutions
Biodeck, distributor of sustainable packaging, processes hundreds of orders daily using integrated software solutions, and will soon enter the international market. The products are marketed through the online store, provided by Senior Software, which is integrated with the ERP, WMS and BI systems from the same vendor.
Biodeck, a company that supplies sustainable plant-based packaging solutions to the Romanian market, has simplified and improved the way it does business by using integrated systems from Senior Software. With a turnover of around 17 million euros, Biodeck has automated most of its business flows, thus managing to grow the business at an accelerated pace.
Currently, the biodegradable and compostable packaging distributor uses Senior Software's B2B & B2C ecommerce platform for nationwide business-to-business & business-to-consumer online sales, and plans to expand distribution internationally.
In addition to the ecommerce platform, the Biodeck team uses both the ERP and WMS systems, as well as the Business Intelligence solution from Senior Software's portfolio, which are integrated with the B2B and B2C sales portal.
With powerful systems from Senior Software, SeniorERP – ERP software ERP software for resource management, SeniorVisualBI – BI software for reporting & data analysis and WMS software for warehouse management, Biodeck has real-time access to data of interest and centrally manages company resources.
Following the integration of the online shop with ERP, WMS and BI systems, the distributor of biodegradable and compostable packaging solutions has gained multiple benefits, such as: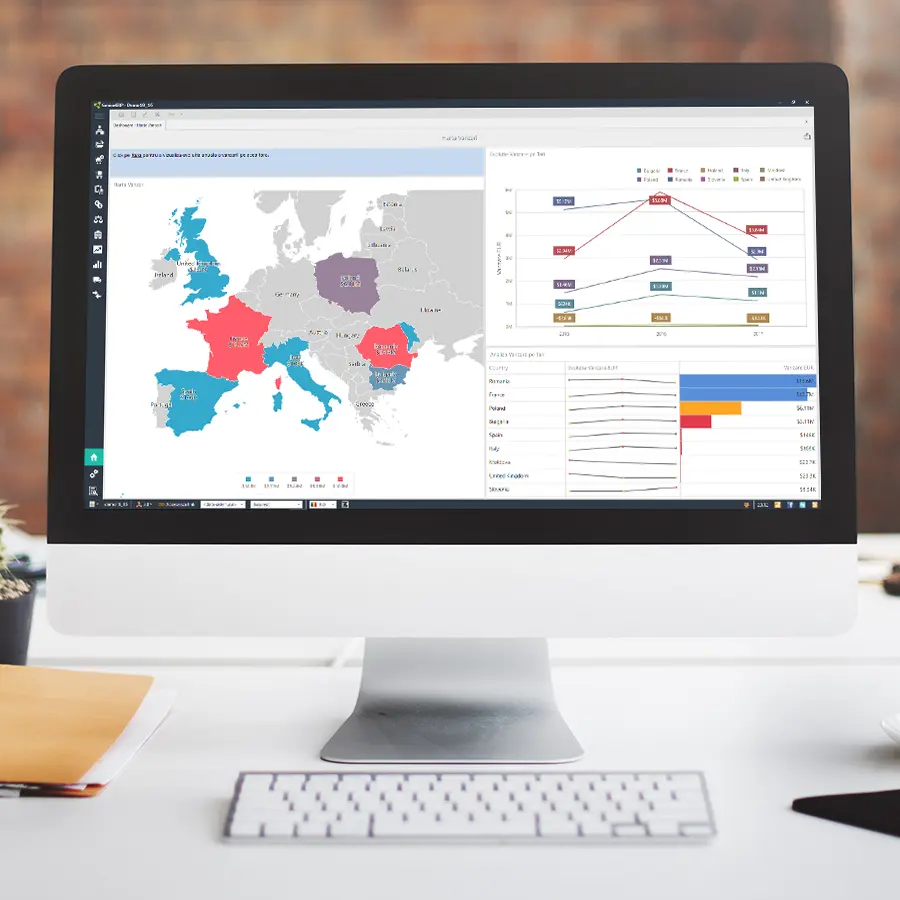 Among the reasons that determined the start of Biodeck's partnership with Senior Software are the adaptability of the solutions to the specifics of the business and the possibility to integrate EDI with customer and supplier platforms. Also important were the ERP solution's ability to manage large volumes of data and the post-implementation support & upgrade services offered by the vendor.
About Biodeck
Biodeck was founded in 2017 and specializes in providing innovative solutions for the circular economy by distributing packaging solutions from renewable sources. The activity is based on a permanent concern for identifying new methods and ideas that make business more sustainable. The company distributes biodegradable and compostable packaging products based on plant content.
About Senior Software
Senior Software is the only provider and developer of software systems in Romania with a complete package of integrated solutions. Founded in 2003, Senior Software began its operations with a single division, and currently it has 7 of them through wich intuitive ERP, BI, SCM, MES, E-Commerce & Hardware systems are being implemented. The company operates in five locations in Romania (Bucharest, Constanta, Cluj, Timisoara and Iasi) with a team of more than 180 employees.